Interview with Thomas Hellriegel
Jakob Ohlsen Published: 14th July 2017
Thomas, it's been 20 years since you won the Ironman Hawaii. Nevertheless, you can still be found in recent results lists. What tip can you give young athletes, so that they, like you, can enjoy triathlon over such a long period of time?
I did a lot of extensive endurance training and only made intensive units before the races. I think that helps me stay motivated and fresh in my head for a long time.
I prefer to train in small groups. In large groups the differences in performance are often just too big, there can be difficulties on the road, then one wants to pee and the other to stop for another coffee... no - I don't like this! It's best to have two or three trainingsbuddys. With the same level and the same goals, the training is the most fun and can be executed best.
The sport has changed dramatically in recent years. Professional athletes do research in the wind tunnel, sometimes have a team of several coaches and for some races the prize money is quite respectable. What changes do you expect or wish for in the coming years and what innovations do you dislike?
In my opinion, these (windtunnel) tests are just a lot of public relations... you have to be able to hold a position on the bike comfortably for more than 180km. I would never have wanted such a big team around me for a big race! They can't help much, but increase the pressure on the Athlete enormously.
Could you imagine long-distance triathlon as an Olympic discipline?
I think a long distance triathlon at the Olympics would be interesting. You could also switch to another sport during the race to make it more fun. I think the audience would love it! It is much worse that the triathlon has been changed in its basic idea (group driving) only to be there! No other sport would have done that!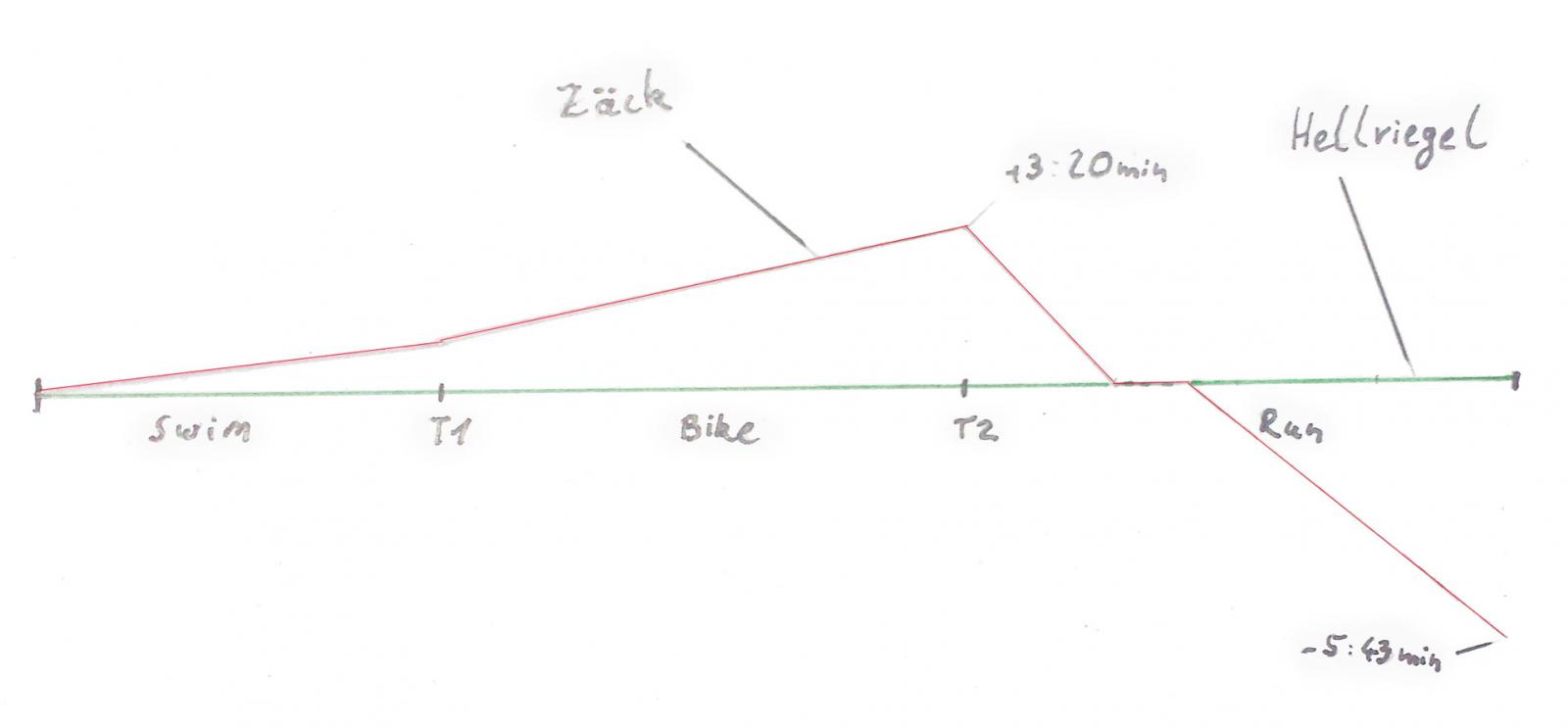 Let's get back to Hawaii 1997: After you had set new records in the years before, this year it wasn't the cycling but a strong marathon that helped you win. Did you know that you can beat Zäck at the final marathon?
Yes, I knew that Jürgen had more problems running in the heat than I did... so I let him go on the last km on the bike and saved my energy for the running.
Maybe my races in Canada 96 and Hawaii 96 were even slightly better than my victory in Kona. But you can also be mistaken. Maybe times were a bit slower because the conditions in Hawaii in 1997 were extremely harsh (very hot and very windy).
Thank you very much for the interview and good luck at your next races.